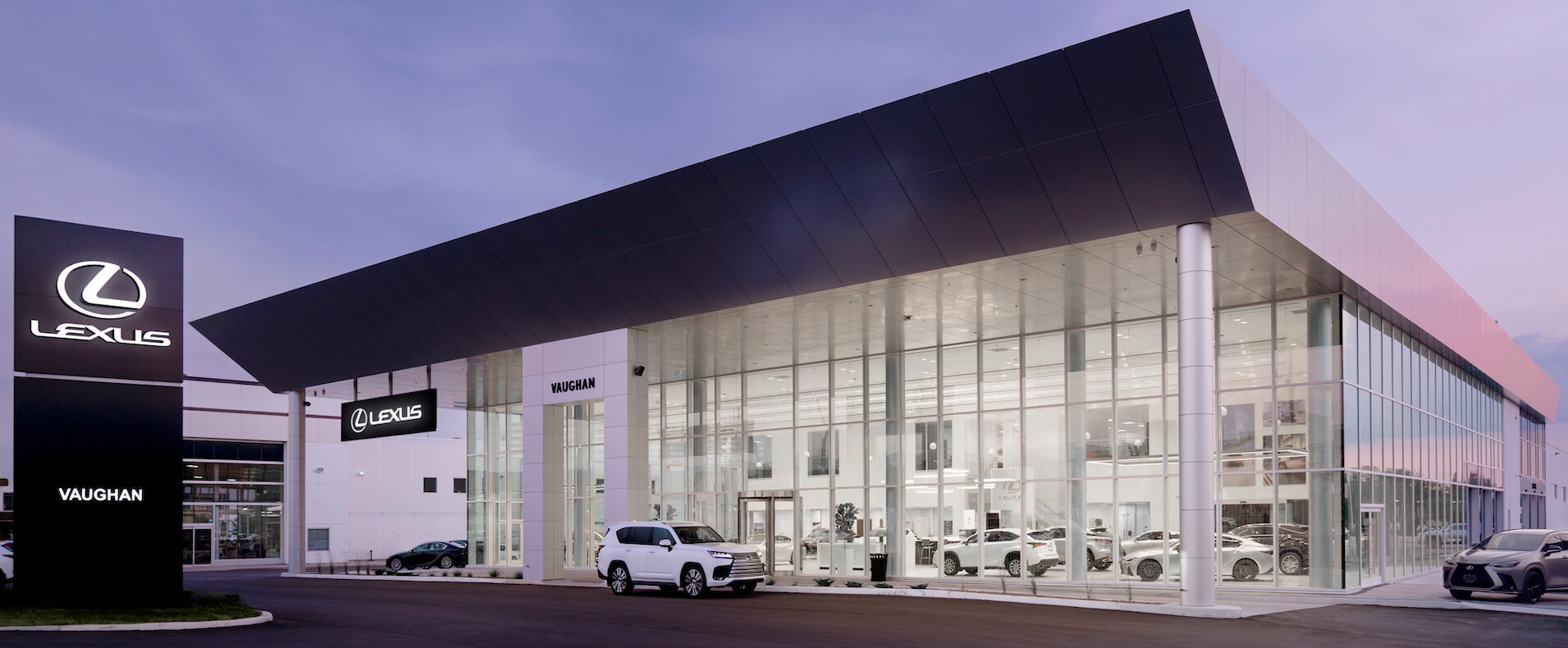 LUXURY AT ITS FINEST
Lexus of Vaughan offers a luxury automotive experience unlike anything you have seen before. From purchasing a world-class Lexus vehicle to enjoying a truly white-glove Service experience, we will exceed everything you have come to expect in an automotive dealership. That's a big statement - we know. But right now, we are preparing to launch a guest experience unlike any other. Experience a better. 
Located on a 94,000 square foot lot at 98 Auto Vaughan Drive, Lexus of Vaughan is the preferred Lexus dealership in Vaughan, Ontario. Serving our surrounding areas of Maple, Richmond Hill, Markham and North York, we strive for a first-class experience that you have come to expect from Zanchin Automotive.

Whether you're looking for the perfect new vehicle or a great deal on a pre-owned low mileage car, our team of automotive experts are here to make your experience seamless and convenient every step of the way.

When it comes to servicing and repairing your Lexus, we strive to offer the best care and maintenance. Our service department is happy to take on all of your servicing needs to ensure your Lexus runs smoothly well into the future. When recalls arise, we are more than happy to repair and replace the faulty parts to make sure your Lexus is safe for you and your family.



ABOUT THE ZANCHIN AUTOMOTIVE GROUP
Zanchin Auto Group has been contributing to the Canadian automotive landscape for 48 years. Founded by Joe Zanchin in 1973, our group started with just one store, Number 7 Honda in Woodbridge Ontario. Fast-forward to 2020 and we now boast 34 dealerships, representing 19 brands, employing thousands of automotive professionals. We are truly family driven.

We promise a top-notch experience here at Lexus of Vaughan. It really is that simple.

Of course, the best way is it find out for yourself - we hope to see you soon!